Cato and Macro: The Game – available now!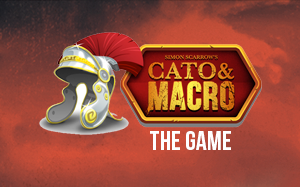 Are you ready to unleash Cato and Macro on your mobile?
Cato & Macro: The Game is available now on Android! And if you use iOS, keep checking back as the game will be ready very soon for you to enjoy too.

Packed with awesome battle features, weapons (including the infamous flaming pig!) and building modes, it's the perfect game to play in between reading BROTHERS IN BLOOD! As you progress through the game you can also unlock exclusive messages from Simon and extracts from Cato and Macro's adventures.
Click here to download the Cato and Macro game for your Android device.