Battle of Waterloo: new covers for the Wellington and Napoleon Quartet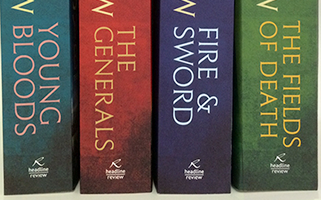 The 18th of June 2015 marks the 200th anniversary of the Battle of Waterloo, the culmination of one of the great duels in history between two of its most fascinating characters: Wellington and Napoleon.
To mark this occassion, Simon's series of books based on this great rivalry, The Wellington and Napoleon Quartet, has been given stylishly updated covers. Not only that, but the series is also now available in one complete ebook edition. These books tell the full story of both men, from their very early days till the momentous battle at Waterloo which decided the future of Europe.
The individual paperback editions of the quartet are available now in bookshops and online, and the ebook omnibus is available to download here.