Interview with the Edinburgh Book Review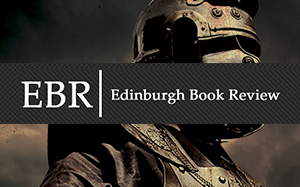 With Brothers in Blood out now in paperback, Simon chats to the Edinburgh Book Review in this brilliant and insightful interview.
Read the full piece online HERE, and here's a short snippet with Simon discussing the challenges and pleasure of researching his bestselling novels…
"The research is a delight to do. Why wouldn't it be? I am being paid to read about things I am fascinated by. That said, I strongly believe that historical novelists have an implicit contract with their readers to render the facts and settings etc. as accurately as possible. Otherwise we would be writing mere historical fantasy. Having chosen to invent my main characters I can build plenty of plots around them based on the historical realities of the era in which they lived. Real historical characters can add a touch of veracity as well as an opportunity to present them in a way that reflects what you have discovered about them that might contradict a more established view."
With thanks to the Edinburgh Book Review for a great interview.