Meet the characters of BLACKOUT: part 2
Time to meet the rest of the characters in the new thrilling novel from Simon Scarrow, BLACKOUT
Criminal Inspector Horst Schenke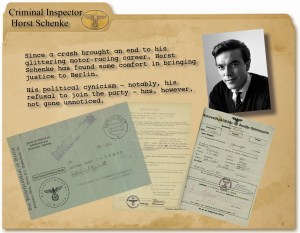 Since a crash brought an end to his glittering motor-racing career, Horst Schenke has found some comfort in bringing justice to Berlin. His political cynicism – notably, his refusal to join the party – has, however, not gone unnoticed.
Sergeant Hauser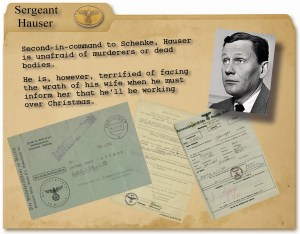 Second-in-command to Schenke, Hauser is unafraid of murderers or dead bodies. He is, however, terrified of facing the wrath of his wife when he must inform her that he'll be working over Christmas.
Scharführer Liebwitz
Pedantic intelligence analyst Liebwitz is allocated to Schenke's division as a Gestapo spy, to report back on the murder investigation. Or was his compulsory transfer simply due to the fact that he's an incredibly irritating colleague?
Oberst Karl Dorner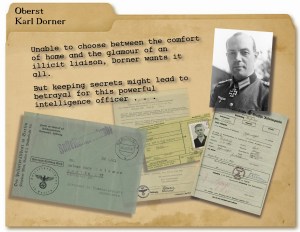 Unable to choose between the comfort of home and the glamour of an illicit liaison, Dorner wants it all. But keeping secrets might lead to betrayal for this powerful intelligence officer . . .
Sturmbannführer Schumacher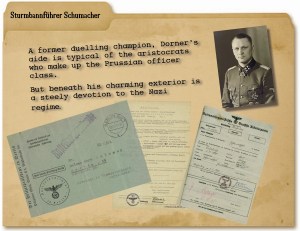 A former duelling champion, Dorner's aide is typical of the fanatical Prussian officers who joined the SS. Beneath his charming exterior is a steely devotion to the rules of the Reich.
Gerda Korzeny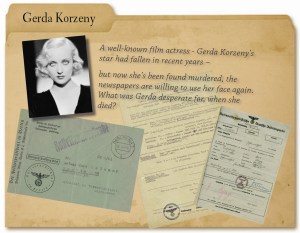 Gerda Korzeny is a well-known actress, though her star had fallen in recent years. But now that she's been found murdered, the newspapers are willing to use her face again. What was Gerda desperate for, when she died?
Karin Canaris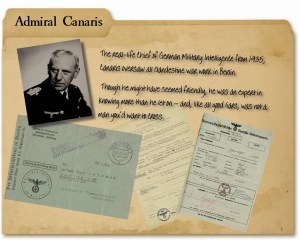 Like many of Berlin's fashionable 'bright young things', Karin Canaris is attracted to dangerous ideas. Despite Schenke's deepening affection for her, he cannot help but wonder if Karin's youth and privilege mean she does not understand the terrible possible consequences of her actions.
Ruth Frankel
When she is rescued from a violent attack, Ruth is found to have three different identity cards in her bag. Schenke needs Ruth's help, but there are many reasons for a young woman to avoid the Kripo, in a country at war . . .